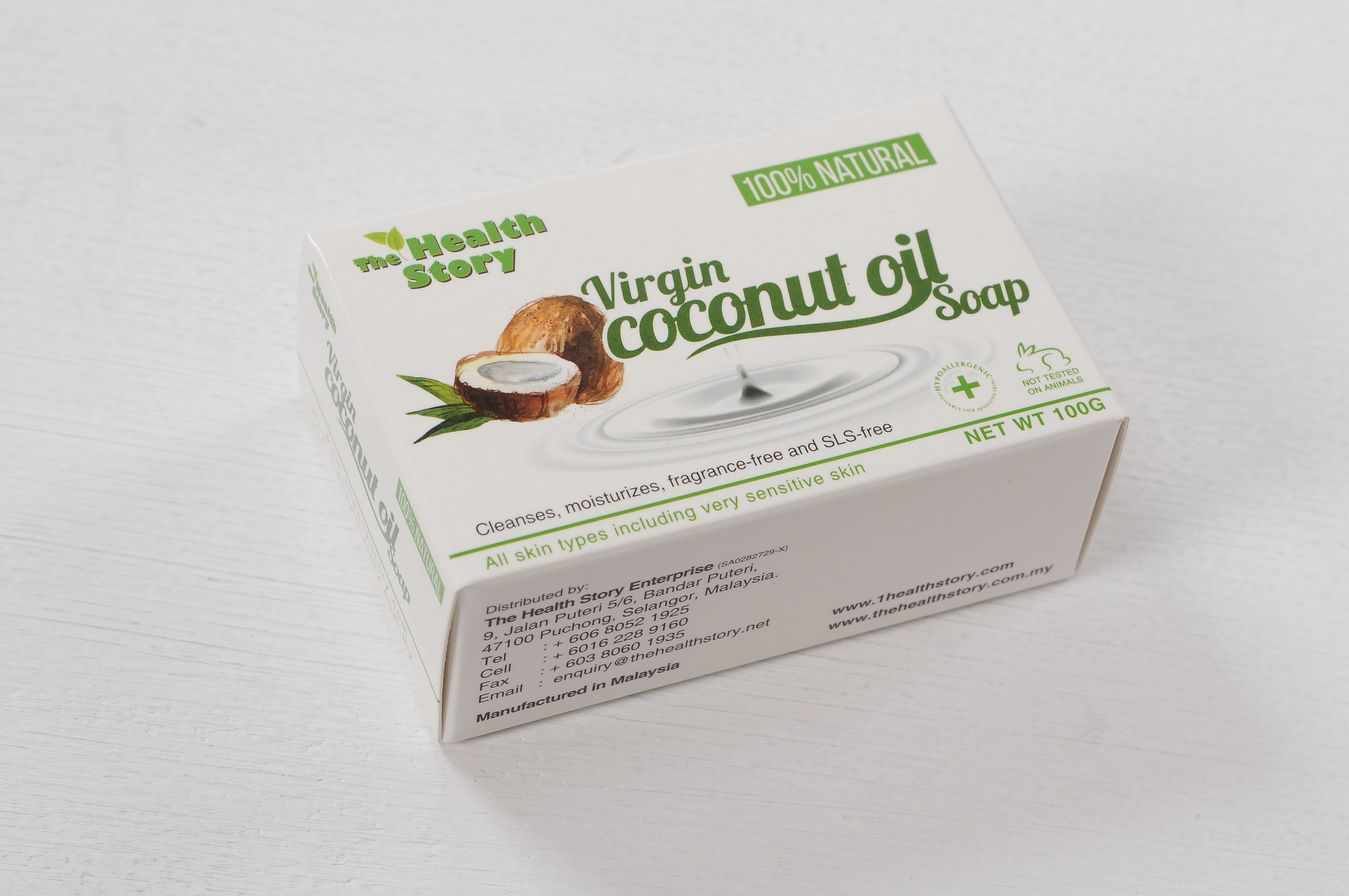 Mason Original Virgin Coconut Oil Soap ( 100g bar )
Virgin Coconut Oil
Coconut is known as the "tree of life" as it has a wide range of health benefits, which include skin care, hair care, improving digestion and immunity against a host of infections and diseases. People has discovered the wonders of oil extracted from coconut and it is gaining popularity throughout the whole world. Virgin coconut oil is a stable, healthy, naturally saturated fat that is free from trans-fatty acids. It contains medium-chain fatty acids, including lauric acid, caprylic acid and capric acid which are readily converted to energy by the body. Consumption of coconut oil at recommended levels, along with a healthy diet and lifestyle, helps maintain already healthy levels of cholesterol.
The health benefits of virgin coconut oil :
Improves alzheimer disease
Keeps diabetes in check
Improves skin diseases such as fungal infections, acne and eczema
Helps in weight loss
Improves immune system
Nourishing the brain
Mason Original Virgin Coconut Oil Soap
Mason Original virgin coconut oil is 100% natural, fragrance-free and SLS-free. It is a renowned luxurious cleansing and moisturizing bar with the wondrous skin benefits of virgin coconut oil. It is used for all skin types including very sensitive skin. Regular use helps to protect and maintain soft, youthful and beautiful skin.
Ingredients : Sodium palmate, sodium palm kernelate, water and virgin coconut oil. Contains no preservative, mineral oil or fragrances.
Packaging : 100 g per bar per box.
Usage : Add clean water to lather nad cleanse skin. Rinse off with water and pat dry.
---